Date: Thursday, 09th March 2023
Venue: Citronella Meeting Room, Mandarin Oriental Hotel, Jumeirah, Dubai, Map
Agenda:
11:00-11:30 – Welcoming
11:30-12:30 – Panel session
12:30-13:30 – Lunch
The roundtable will be hosted by Marc Antoine Zora, General Manager and Sales Leader, Gulf & Levant, Philips Middle East who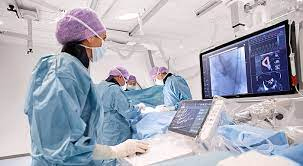 will present key findings of the research and discuss the following:
How has the pandemic impacted people's perception of health?
What is the opinion of the general public on digital health and Telehealth?
How has Healthtech empowered the future of healthcare?