Biggest Brand Movers is a monthly feature highlighting the ten brands that have registered statistically significant growth across most brand metrics amongst consumers in the UAE. It is determined across 13 metrics within media consumption, brand health, and purchase intent.
In the February edition of the UAE's Biggest Brand Movers, we compared brands' performance between January and February 2023 to investigate which brands have shown improvement across most brand metrics.
Coca-Cola has claimed the top spot as YouGov's Biggest Brand Mover in the UAE for the Month of February. The world's largest non-alcoholic beverage company marked improvements in 6 YouGov BrandIndex metrics out of the 13 that are considered. Suzuki, KFC, Philips, and Puma are the next four brands with positive movement in their consumer perception across most brand metrics.
Top 10 Biggest Brand Movers in the UAE (February vs January 2023)
Click to enlarge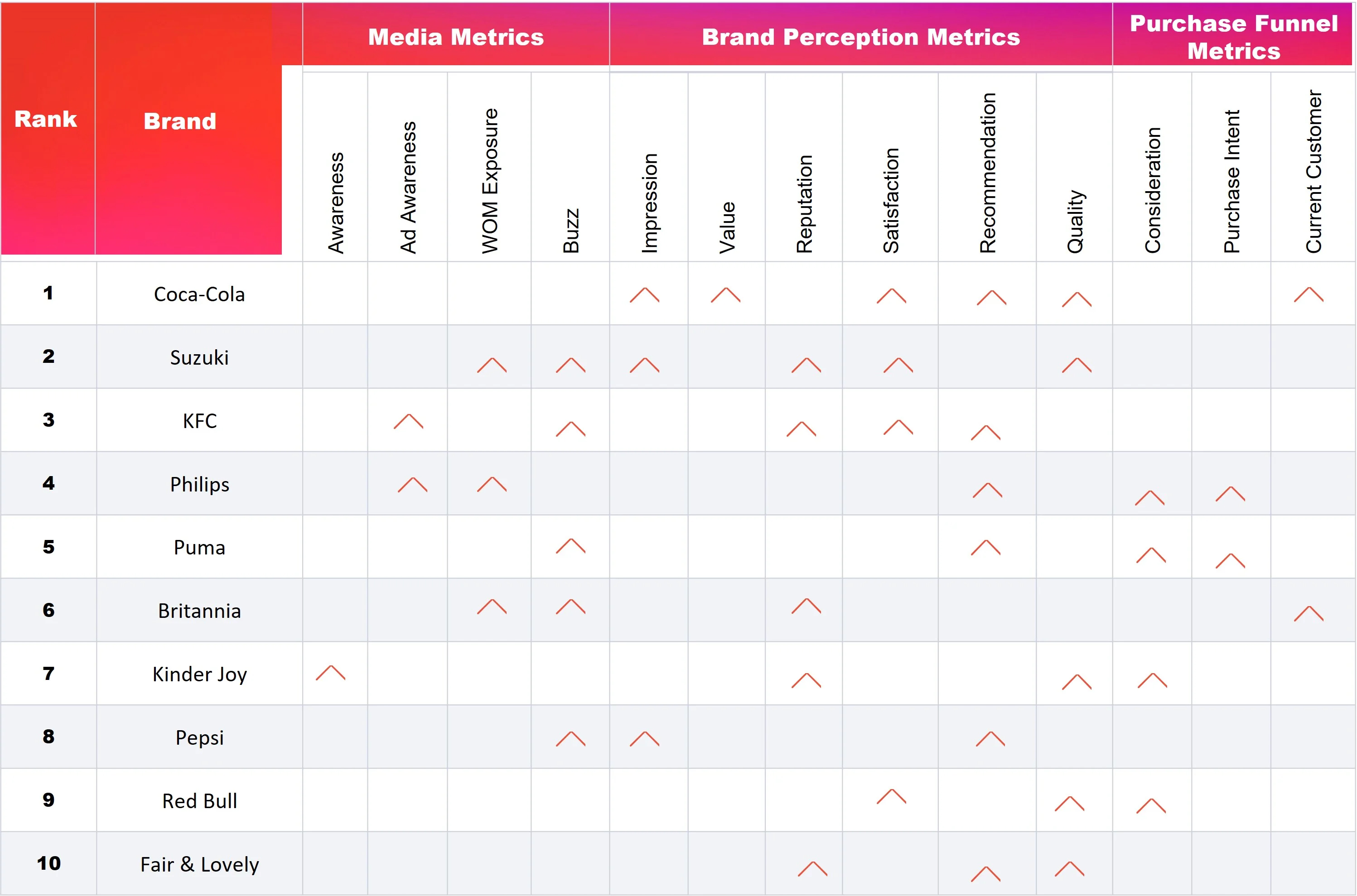 Want to find out if your brand is a Big Mover? Get in touch now.