Abu Dhabi, the glittering jewel of the United Arab Emirates, offers a blend of modernity and tradition that is simply captivating. Whether you're visiting for business or leisure, having the flexibility of a rental car can greatly enhance your experience. But with so many car rental companies in Abu Dhabi, how do you choose the best one? Fear not, because we've done the research for you. In this guide, we'll walk you through the top car rental companies in Abu Dhabi, making your trip planning a breeze.
Quick Navigation:
Dollar Rent A Car
Hertz
Europcar
Thrifty Car Rental
Dollar Rent A Car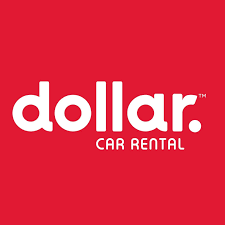 If you're looking for an affordable and reliable car rental option in Abu Dhabi, Dollar Rent A Car is an excellent choice. Their extensive fleet includes everything from compact cars to spacious SUVs. Dollar Rent A Car is known for its competitive prices and exceptional customer service.
Why Choose Dollar Rent A Car?
Competitive pricing
Diverse range of vehicles
Convenient locations throughout Abu Dhabi
Hertz

Hertz is a household name in the car rental industry, and they have a strong presence in Abu Dhabi. With a reputation for quality and reliability, Hertz offers a wide selection of vehicles to suit your needs. Whether you're traveling solo or with a group, Hertz has you covered.
Why Choose Hertz?
High-quality vehicles
Trusted worldwide
Membership rewards program
Europcar

For those who value style and comfort, Europcar is a top choice. They offer a range of luxury cars that will turn heads as you cruise through Abu Dhabi's stunning streets. Europcar's commitment to excellence ensures you'll have a memorable driving experience.
Why Choose Europcar?
Luxury and premium vehicles
Impeccable service
Ideal for special occasions
Thrifty Car Rental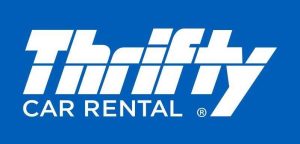 Thrifty Car Rental is the go-to option for budget-conscious travelers who still want a reliable vehicle. Their well-maintained cars are perfect for exploring Abu Dhabi without breaking the bank. Plus, their straightforward pricing makes it easy to plan your trip budget.
Why Choose Thrifty Car Rental?
Budget-friendly rates
Well-maintained vehicles
Transparent pricing
How to Choose the Right Car Rental Company
Selecting the best car rental company in Abu Dhabi depends on your specific needs and preferences. Here are some key factors to consider:
Budget: If cost is your primary concern, Dollar Rent A Car and Thrifty Car Rental are great options.
Vehicle Type: Consider the size of your group and the type of vehicle you need. Hertz and Europcar offer a wide variety, from compact cars to luxury models.
Location: Choose a rental company with convenient pickup and drop-off locations based on your itinerary.
Additional Services: Some companies offer extras like GPS navigation, child seats, and insurance packages. Check what each company provides.
Reviews: Reading customer reviews can give you insights into the experiences of previous renters.
Certainly, let's continue exploring the vibrant city of Abu Dhabi and the best car rental options available.
Exploring Abu Dhabi with Your Rental Car
Now that you've chosen the perfect car rental company for your Abu Dhabi adventure, it's time to delve into the city's enchanting attractions. Here are some must-visit places that you can easily explore with your rental car:
Sheikh Zayed Grand Mosque
A true masterpiece of architecture, the Sheikh Zayed Grand Mosque is an iconic symbol of Abu Dhabi. Its stunning white marble structure is a sight to behold, especially when illuminated at night. Drive to this magnificent mosque and take in the grandeur of its intricate design.
Corniche Road
The picturesque Corniche Road stretches along the coastline, offering breathtaking views of the Arabian Gulf. With your rental car, you can leisurely drive along this scenic route, stopping at various parks and beaches for a relaxing afternoon picnic.
Yas Island
For thrill-seekers and entertainment enthusiasts, a visit to Yas Island is a must. Home to Ferrari World, Yas Waterworld, and the Yas Marina Circuit, this island is a paradise for adrenaline junkies. Your rental car gives you the flexibility to explore these attractions at your own pace.
Heritage Village
To immerse yourself in Abu Dhabi's rich history and culture, drive to the Heritage Village. Here, you can experience traditional Emirati life, witness craftsmen at work, and explore the well-preserved exhibits. It's a journey back in time that's easily accessible with your rental car.
Liwa Oasis
For those craving an adventure into the desert, a road trip to the Liwa Oasis is a fantastic choice. Your rental car can handle the desert terrain, allowing you to explore the towering sand dunes and experience the serene beauty of the desert.
Tips for a Smooth Rental Car Experience
As you embark on your Abu Dhabi adventure with your rental car, here are some tips to ensure a hassle-free experience:
Navigation: Make sure your rental car has GPS or use a navigation app on your smartphone to help you get around the city.
Fueling up: Familiarize yourself with the location of petrol stations in Abu Dhabi, and keep an eye on your fuel gauge to avoid running out of gas in the desert.
Parking: Look for designated parking areas or paid parking zones to avoid fines. Many attractions offer ample parking spaces for visitors.
Traffic Rules: Abide by Abu Dhabi's traffic rules and regulations, including speed limits and seat belt usage, to ensure your safety and avoid fines.
Insurance: Double-check your rental car's insurance coverage and consider additional coverage if needed.
With your trusty rental car and these tips in mind, you're all set to explore the wonders of Abu Dhabi at your own pace. Enjoy the freedom and flexibility that comes with having your own wheels in this captivating city.
Don't forget to snap some photos along the way to create lasting memories of your Abu Dhabi adventure. Happy travels!
Conclusion
Abu Dhabi is a city of wonder, and exploring it with a rental car can make your visit truly memorable. Whether you're looking for affordability, luxury, or something in between, the best car rental companies in Abu Dhabi have you covered. Consider your budget, preferences, and needs, and choose the one that suits you best.
So, what are you waiting for? Start planning your Abu Dhabi adventure with a reliable rental car from one of these reputable companies!
For more information and booking options, visit the official websites of Dollar Rent A Car, Hertz, Europcar, and Thrifty Car Rental. Happy travels!